Home
›
Dinosaur Rock Guitar Heroes
Thin Lizzy : Paradise Theatre Boston 1978 (with Gary) Audio only.
Dinosaur David B
Posts: 18,298
Somewhere I have a bootleg CD of this show (and haven't listened to it in ages), but as it finally made it to YT, I figured I'd post it here. Compared to Gorham's smooth consistency, Gary sounds like a fucking caged tiger straining to break out of his cage.
Wish I'd been at the show (as it was in my neighborhood), but at the time, I was only 14 and not yet a Lizzy fan. Nine years later, however, I did get to see Gary at the Paradise on the
Wild Frontier
tour -- a story I've related here many times before. Probably the greatest thing I ever saw guitar-wise.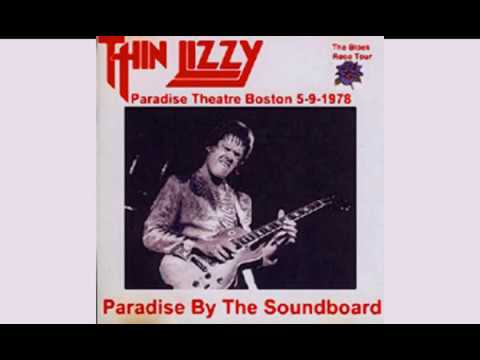 Post edited by Dinosaur David B on
I threw me guitar out. Why bother? Why bother? Use it as a coffee table. Because I can't play it like that.
-- David St. Hubbins.