Home
›
Effects Forum
Johan - Ibanez Tube Screamer: NEW -vs- 1981 ORIGINALS - TS808 and TS9!
Dinosaur David B
Posts: 18,266
He didn't do much playing in a
lead context
(which is where it would have really mattered), but still, quite honestly, they all sound so similar to me that I don't hear ANY difference worth worrying about. 808, 9, old, new -- it doesn't matter very much. They all sound good. Perhaps that's the internet and the listening environment, but for me, this is kind of debunked. And that's where Johan really shines -- he's the Guitar Tone Mythbuster.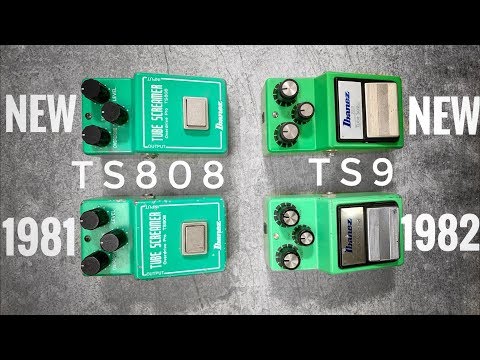 Post edited by Dinosaur David B on
I threw me guitar out. Why bother? Why bother? Use it as a coffee table. Because I can't play it like that.
-- David St. Hubbins.