Home
›
Off topic/NON-DINO Music Area
Exile on Main St. Reissue (10 never before heard songs)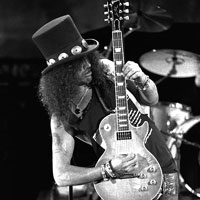 Smoking Guns
Posts: 4,548
The Rolling Stones' classic Exile on Main Street — one of Rolling Stone's highest-ranking Greatest Albums of All Time — is returning as a very special reissue. On May 18th, Universal Music Group is re-releasing the album with 10 never-before-heard tracks, including "Plundered My Soul," "Dancing in the Light," "Following the River" and "Pass the Wine," that were produced by Jimmy Miller, the Glimmer Twins and Don Was. The disc also features alternate versions of "Soul Survivor" and "Loving Cup."

Mick Jagger tells Rolling Stone when the record company asked him to dive in his files for possible bonus songs, he initially believed the band had used all they'd written on the 1972 double album (read RS's original review). "I went back in the archives and dug out a load of things," he says. "I added some percussion and some vocals. Keith put guitar on one or two." Jagger wrote fresh lyrics for "Following the River," but other than some light revisions to the other songs, "I really wanted to leave them pretty much as they were," Keith Richards says. "I didn't want to interfere with the Bible, you know. They still had that great basement sound."

The intimate Rolling Stones: photos from the band's 1969 tour.

A deluxe edition of the reissue will also include Stones in Exile, a documentary directed by Stephen Kijak that tracks the making of Exile, along with footage from Cocksucker Blues and Ladies and Gentlemen… the Rolling Stones. After seeing the Exile film for the first time recently, Richards says, "I must not have noticed all the cameramen while I was making the record. I was amazed at how much footage they actually found."

The Exile on Main Street reissue will be sold a CD featuring the original 18 tracks or as a deluxe CD edition with the 10 bonus tracks. The super deluxe package includes vinyl, the 30-minute documentary DVD and a 50-page collector's book with photos from the Exile era.

For much more news on the Rolling Stones' Exile reissue, check out the next issue of Rolling Stone, on newsstands Wednesday, March 3rd.